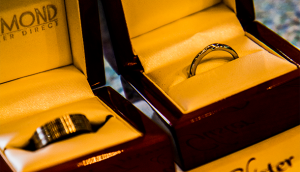 We are delighted that you are considering your wedding taking place at St. Anne's. We consider it a  privilege to be involved in what is one of your most memorable family occasions.
To enquire about getting married at St. Anne's please contact Rev. Ian Greenwood or altenatively come along to the church office hour. The church is open most Tuesday evenings from 7pm – 8pm, we would love to see you there!
Your wedding day is one of the most significant days of your life. Our aim is to ensure that your wedding is as special as possible and we will do all we can to ensure this is the case. You can find out more about getting married in the Church of England by visiting www.yourchurchwedding.org. We look forward to seeing you!