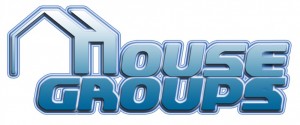 Housegroups are a group of people who meet together to build lasting friendships and to grow spiritually. They are one of the best ways of getting involved in church life, getting to know others and what's more they can be great fun !
Our Housegroups are currently meeting on a fortnightly basis. The meetings are hosted in people's homes and a typical group will have 5-10 members.  The groups follow the teaching programme and are usually tied in with the Sunday sermon.  The aim of the discussion is to help us to grow in our spiritual understanding by applying faith to daily life.
Housegroups can be foundational in developing our Christian faith and are a great means of fellowship within the church. (There's also lots of Coffee and cake!!)
Getting Involved
If you'd like to find out more, or join a group please contact Rev Ian Greenwood
We'd love to help you find the right group for you.
Click here for: House Group Materials